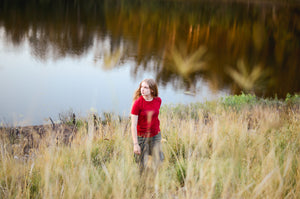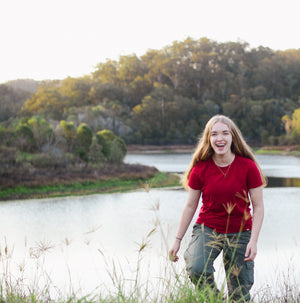 Say hello to your new
favourite merino
AUSTRALIAN MADE MERINO WOOL CLOTHING
"Simply the best merino t-shirt! I've been looking everywhere for a real comfy shirt that's great quality and fits me properly! Ottie has got it! Can't recommend it enough. Thanks crew!" ~ Dylan B, VIC ⭐⭐⭐⭐⭐
Ethically made in Australia, we set out to make the best merino hiking t-shirt* with all the great benefits of merino wool. Designed by hikers, for hikers, our merino tops are relaxed fit, 100% merino, and are perfect for Aussie conditions.
Short sleeve and long sleeve merino t-shirts, Australian made merino wool underwear, and merino thermals now available.
*Psst, our merino clothing isn't just popular with hikers. We're the go-to for running, climbing, skiing, gymming (is that even a word), and cycling.
100% AUSSIE MERINO WOOL
Farmed and grown in Australia.
Our superfine merino wool is traceable and mulesing-free. Our merino fabric is knitted and dyed in Melbourne. And, importantly, it's comfy AF.

"The softest merino I've worn" ~ Emily F, NSW ⭐⭐⭐⭐⭐

OUR MANUFACTURER
We believe in local. Ottie Merino products are made in Australia.
It's ethical too. Workers are paid award rate and are provided with safe working conditions. We're sweat-shop free. (They still exist in Australia, you know?)

And, we're also Australian Made certified.
"The quality of the long sleeve thermal top is way above standard and in my view unmatched in both locally and internationally manufactured goods." ~ Woolley Walker, VIC ⭐⭐⭐⭐⭐
DESIGNED BY HIKERS, FOR HIKERS
We're absolute merino-fanatic. Love the stuff. #merinowoolrocks
We've set out to create a tee that's perfect under your heavy pack on the Overland Track or a daypack up in the Blue Mountains. Equally, a tee that you don't feel like a dag wearing with a pair of jeans.

Designed with lots of feedback from the awesome hiking community at Hiking in Australia & New Zealand.
"Wore my long sleeve on the Overland Track for about 4 days and it still didn't get stinky!" ~ Kristy D, TAS ⭐⭐⭐⭐⭐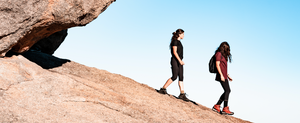 Where to buy Ottie Merino wool products?